Greetings Commanders, 
We're very pleased to announce that the 1.6 and The Engineers (2.1) beta is now live! This update brings headline features such as Loot and Crafting and mission updates. In addition to this, we have a jaw-dropping amount of other changes coming in the updates too, be sure to check out our extensive change log for all the details. The development team have been working incredibly hard and we're really excited to begin the beta test and have some fun over the coming weeks! 
If you don't have access, you will be able to upgrade from the Frontier store shortly.
The beta is an extremely valuable part of the development process. We'd truly appreciate your support by getting hands-on with the content and reporting any feedback in our beta feedback forum and bugs in our beta bug forum. 
What's more, we have some great events going on in the beta to keep you excited and entertained. The beta will work in three phases, as detailed below…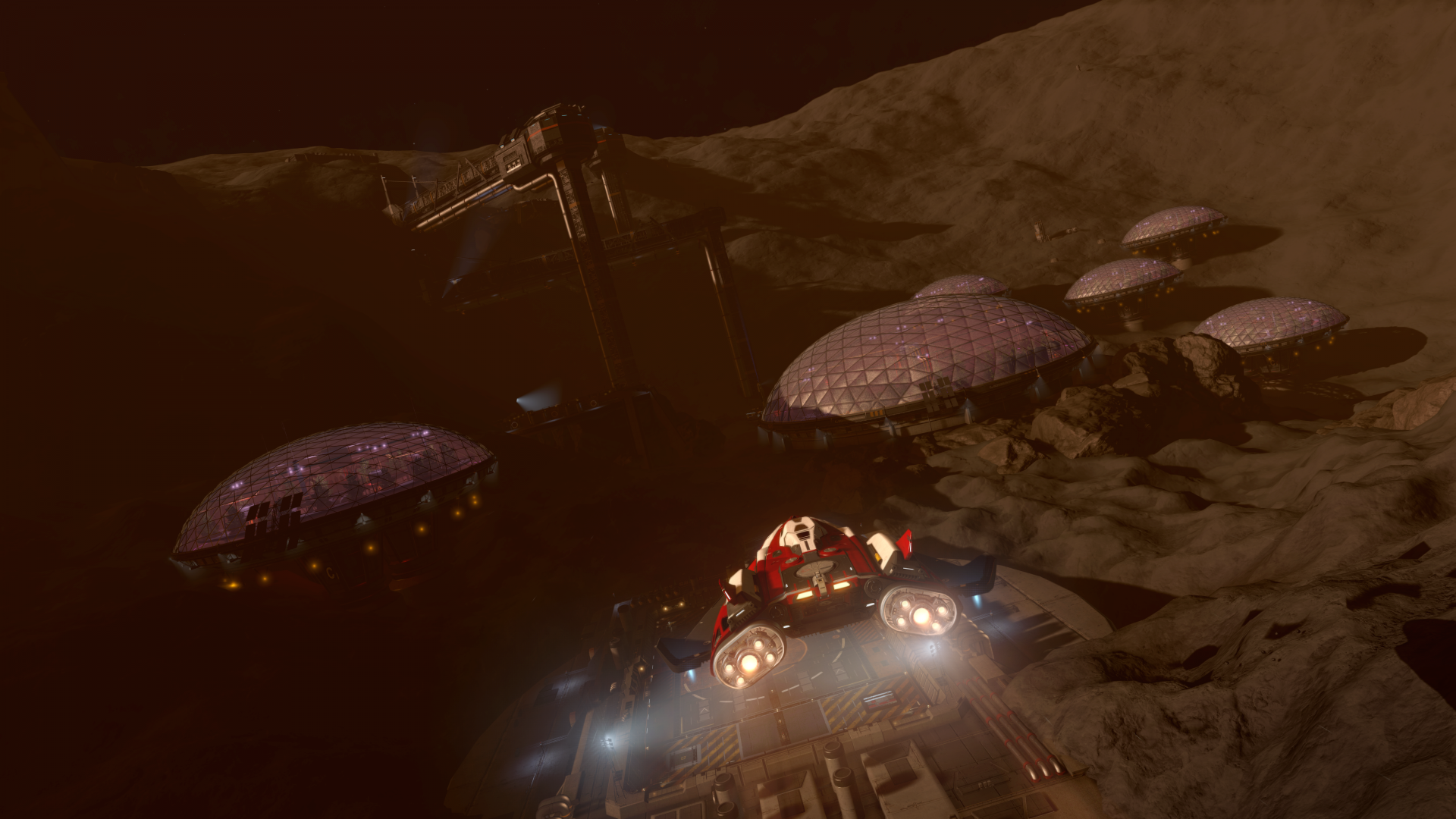 Phase 1: Beta Live
This phase is all about testing everything in game and gathering as much feedback as possible. Everything from the flow of visiting an engineer and crafting modules, through to taking on new missions, working the background sim, ice mining or any of the other changes. Please note: for this phase of the beta we will be, where possible, reducing the requirements for receiving invites from Engineers – an Engineer that is waiting for you to have travelled a great distance will be happy enough with a much shorter distance. We will also be, again where possible, reducing the requirements for gaining their trust – for example, an Engineer that might normally require harder to find commodities, will for the beta, need common commodities instead. Finally, we're increasing the amount of Engineer reputation awarded when you use their services. In short, these changes should maximise testing without breaking the flow. To get going with Engineers testing, you'll want to access a new interface, accessible from the cockpit status panel, which should let you get the ball rolling and pack in as much testing as possible. Make sure to leave your beta feedback or bugs.
Phase 2: Mayhem
This second phase will unlock all of the engineers content to all PC beta players, allowing Commanders to test as many of the experimental modifications and upgrades as they possibly can. There will also be some Mayhem exclusive events being ran by some of our groups find out more on their threads. 
•         Clash of the Titans – Details will be available here: https://forums.frontier.co.uk/showthread.php?t=246218 
•         The Imperial Inquisition Hosts – The Imperial Inquisition will be hosting one of their huge signature events... more details will follow on their website.
Phase 3: Apocalypse
For the first time, we will be adding a final Apocalypse on the beta. In this end of beta blowout all players will be getting bounties, and the aim for everyone is to gain the highest unclaimed bounty. This means the higher your bounty the higher the risk in going into combat. The top three unclaimed bounties at the end of the Apocalypse will win a highly exclusive Community Paint job and Decal as well as a Community Prize pack of their choice from this list. More details coming soon!
The support team will be reviewing the winning accounts for cheating and fair play. This includes but isn't limited to client modifications and organised team killing. So make sure you are playing legitimately to be in with a chance of winning. 
Thank you so much for your support and taking part in the beta. We look forward to seeing you in there and getting that fantastic feedback.